Setting up for our 2nd annual giveaway prior to the August 19, 2012 game. Again this year we gave out over 200,000 cards to lucky fans. Special thanks to Stewart's Shops Holiday Match for providing funding that allowed us to include a pack of 2012 Topps baseball cards in every box!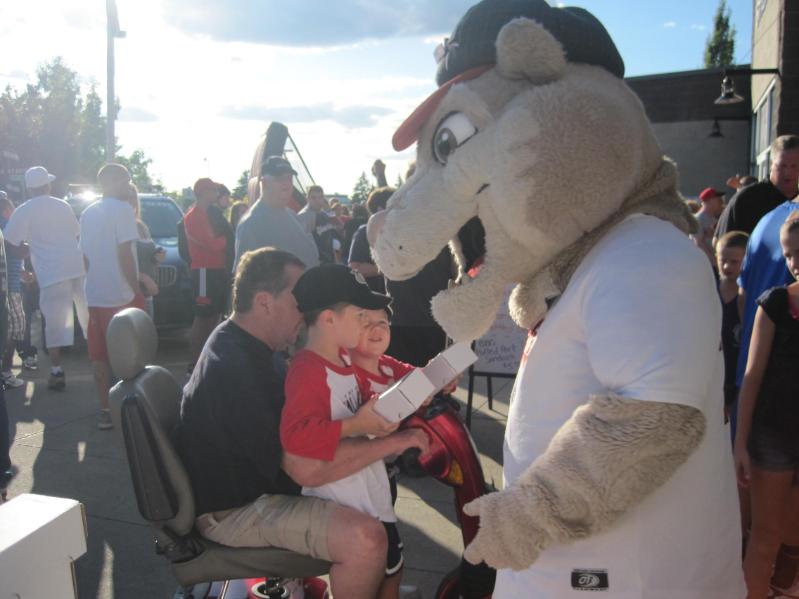 With Papi's help, we handed out over 500 boxes of cards in less than 30 minutes.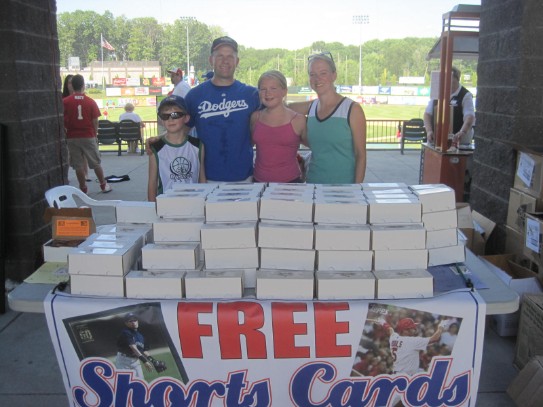 Prior to the July 31, 2011 game vs. Auburn, we gave out >200,000 cards to fans attending the game. Each fan received a box containing 400 assorted cards including a pack of 2011 Topps Opening Day. Several lucky fans received a jersey or autograph card in their box.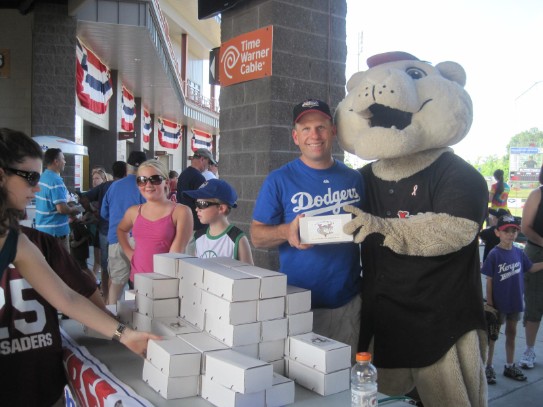 Southpaw lends a "Paw", helping to give out the few remaining boxes to fans.